The Royal Caribbean app is an integral part of a cruise experience. Most passengers on board will find themselves using the app multiple times a day to book shows, see which restaurants are open, check their account balances and more.
The Royal Caribbean app is free to download and is available on Android and iOS devices. To download the app, simply go to the App Store or the Google Play Store. Once the app is downloaded and opened, you will be prompted to sign in with your Royal Caribbean account. You do not need to have an Internet package to use the Royal Caribbean app.
Knowing the ins and outs of the app's features can make your cruise vacation that much smoother. Let's take a look at the features of the Royal Caribbean app.
Calendar and planner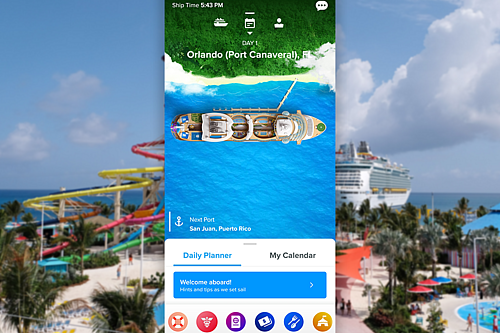 When you open the app you will be taken to the main page which contains your daily planner, calendar and useful information for your cruise. This page is the main hub of the app and it's where you can see the daily schedule of onboard activities.
To view the calendar of activities and events, drag the words "Daily planner" upwards. Here you can scroll down each day to see everything that is happening on board. You can also select the "filter" button to filter by category, such as entertainment, fitness and activities.
If you see an activity that looks interesting, you can tap "Add to Calendar" to add it to your own personal calendar in the app. This can be a great way to keep the activities that interest you organized, and you will also receive a notification on your phone thirty minutes before a scheduled event.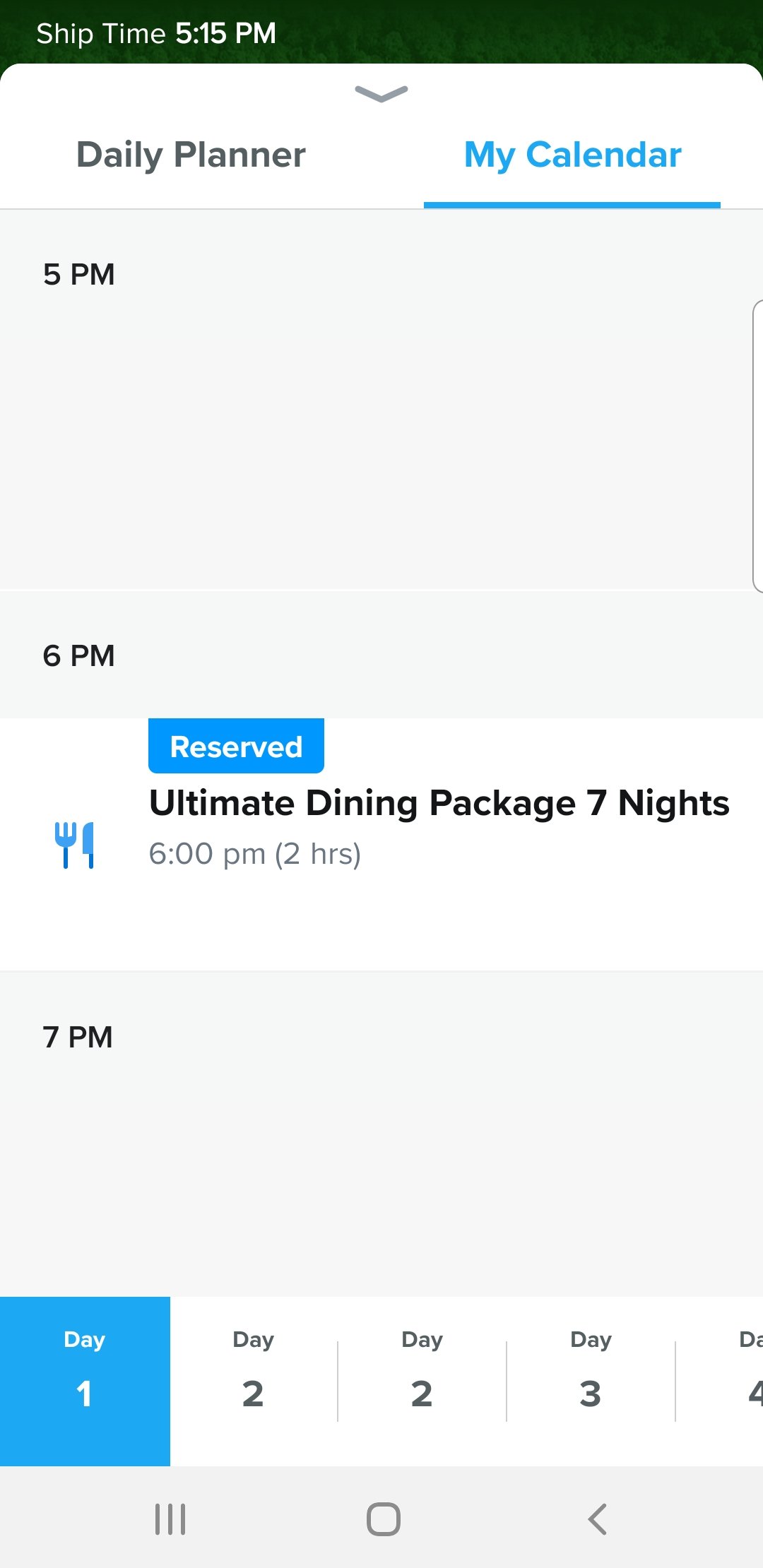 Another thing you can do in the daily planner is book activities, shore excursions, and entertainment. Our recommendation is to open the Daily Planner shortly after boarding the ship and look for activities or entertainment that require a reservation.
Popular activities like North Star and RipCord by iFLY offer add-on and paid options, but free reservations usually fill up very quickly. Shows can fill up quickly too, so it's a good idea to make reservations early to make sure you can see and do whatever you want on the ship.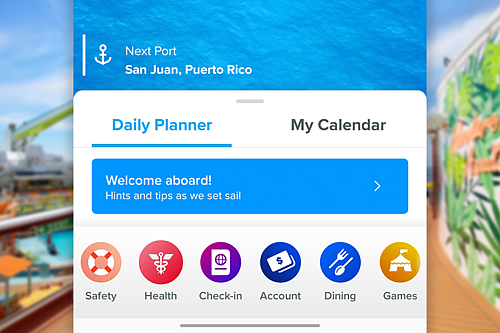 Royal Caribbean typically adds activities to the Daily Planner in the days leading up to your departure, so it may appear blank if your departure date is later.
Also on the main page of the app are buttons that take you to pages where you can access registration, security, health, catering, and account information. Here is a brief overview of each of these pages:
Security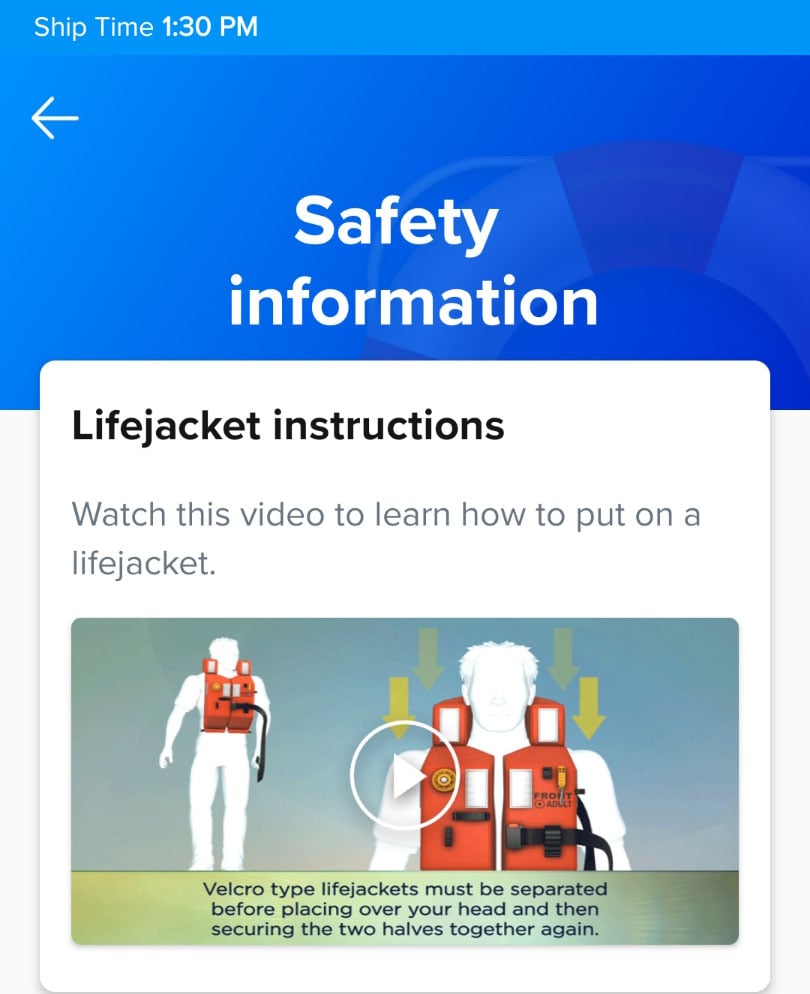 The safety page is very important, as this is where you will be performing the eMuster exercise before departure. Royal Caribbean's new eMuster is a three-step process in which you watch a safety video, listen to the emergency horn, and visit your muster station once on board the ship.
Our recommendation is to complete the eMuster as soon as possible once on board. You can even choose to complete the first two steps before arriving at the terminal so that all you have to do once on board is visit your muster station.
Check out our full article on the new eMuster exercise for a more in-depth look at the process.
Health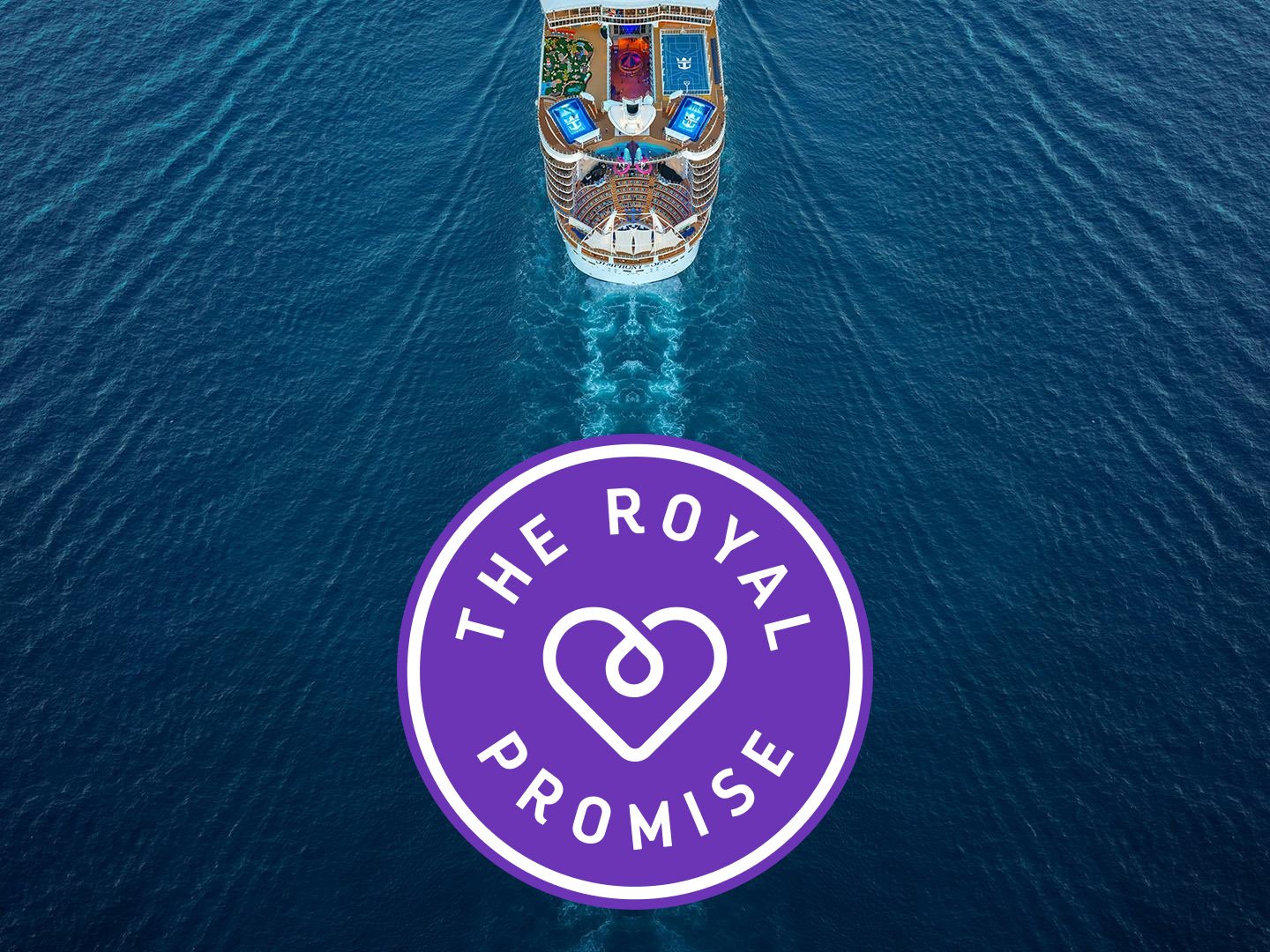 Royal Caribbean is committed to ensuring a safe and healthy experience for every passenger. The health page lists information on boarding requirements, onboard protocols, and limitations for port and shore excursions. It also provides information on what to do if you are not feeling well on board.
This is a great place to browse before you go to make sure you are aware of all current protocols and documentation requirements. Protocols can change frequently, so knowing what is required of you before you show up at the terminal will ensure you don't have any unexpected surprises.
Royal Caribbean will also send regular emails detailing current protocols and health information, so checking your email frequently can be another way to stay up to date.
Registration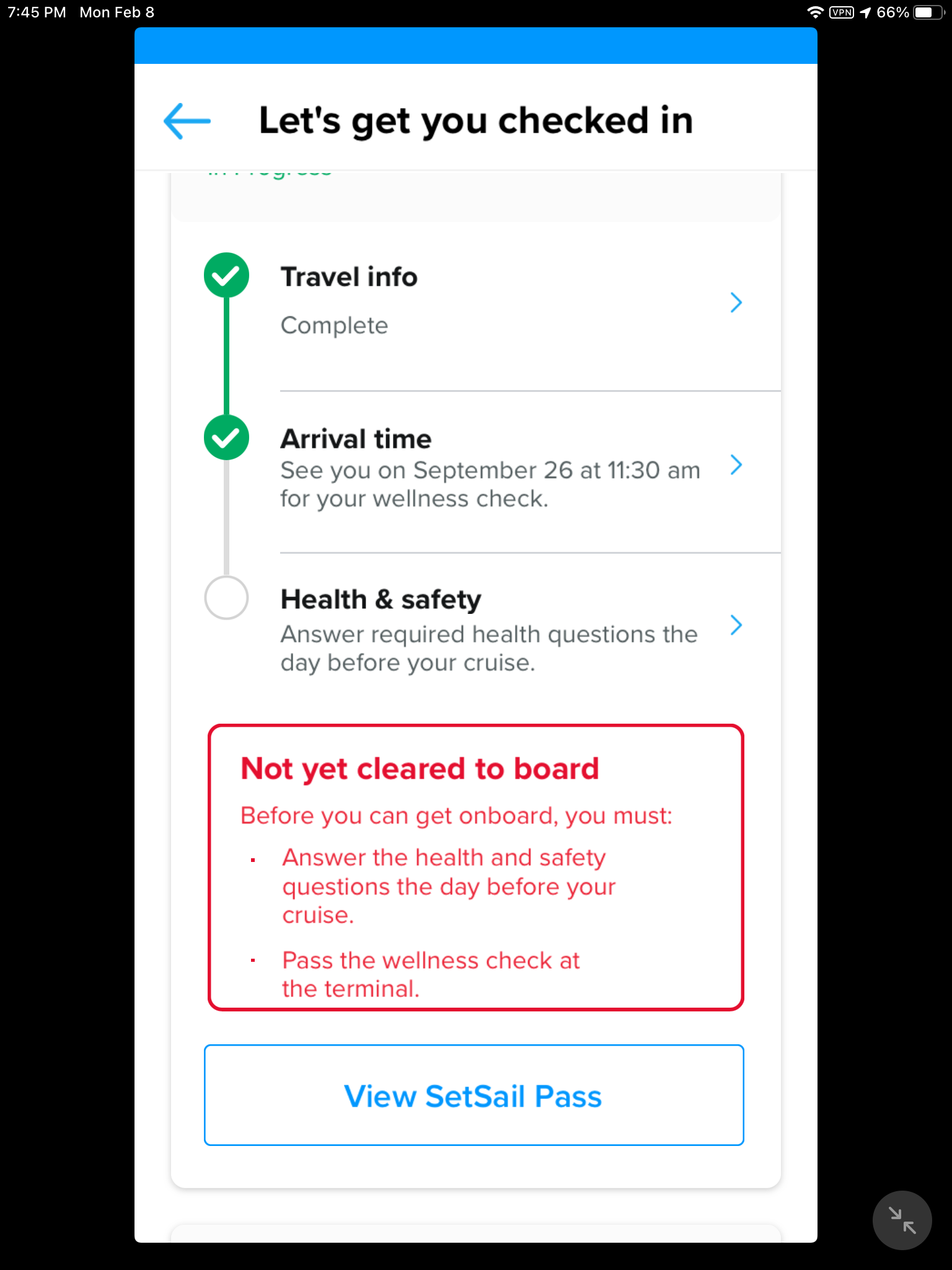 The check-in page is where you can complete the check-in process before boarding.
On this tab, you will enter your documentation and contact details, as well as select an arrival time at the terminal for the day of boarding.
Before registering on the app, make sure you have your passport and vaccination card in hand.
Account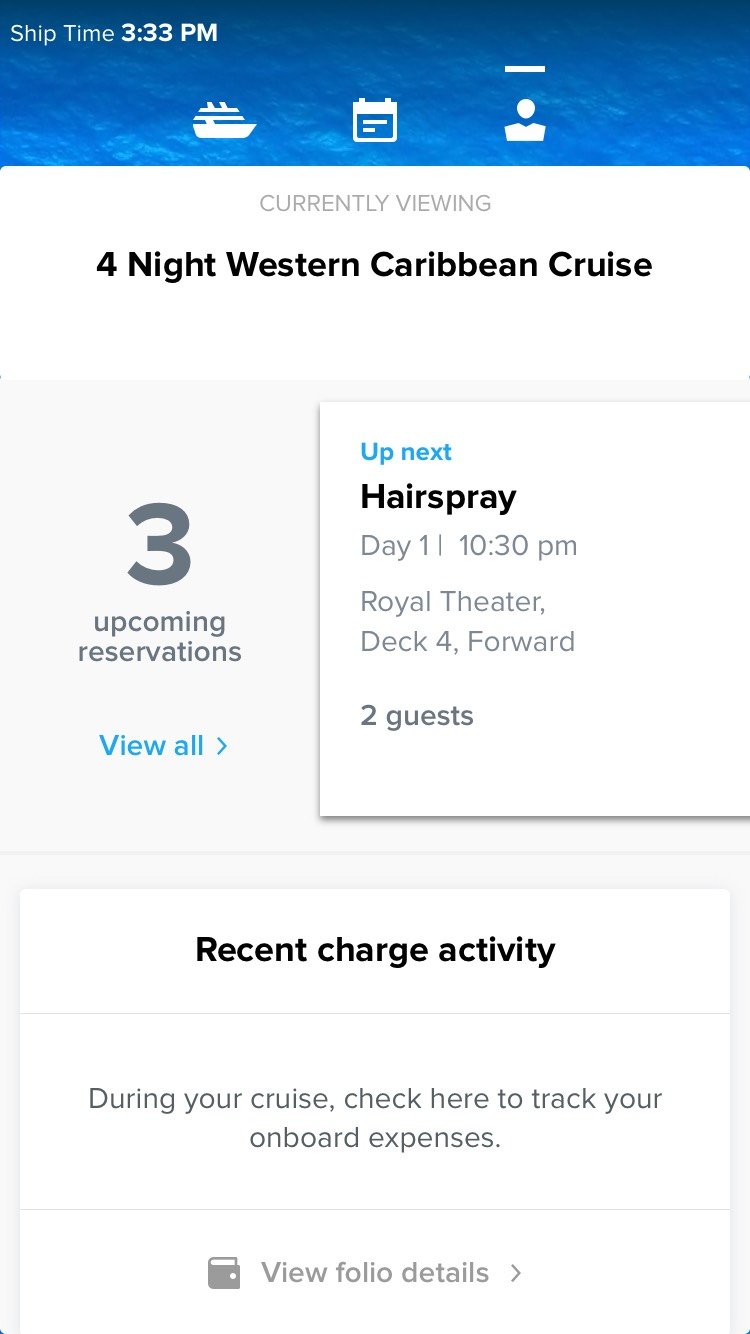 The Account page is where you check your account balance throughout the cruise. It may be a good idea to check this page periodically to make sure you are aware of how much you are spending on board and that there are no mistakes.
If you notice any unexpected or incorrect charges, you can resolve them at Customer Service.
To eat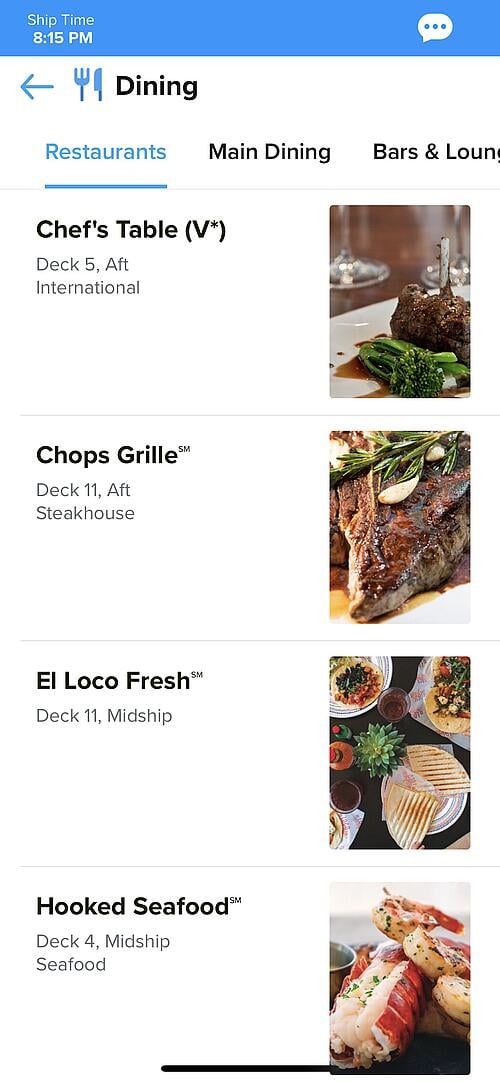 I'm hungry? The catering page is the most convenient way to find out about the catering options available on board.
You can see which restaurants and locations are open, make meal reservations, and view restaurant menus.
Digital key and cabin controls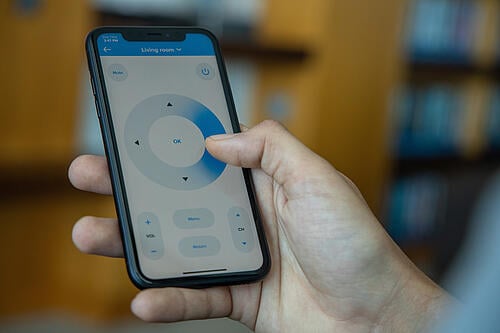 Some Royal Caribbean ships offer a digital key option, where you can choose to open your cabin door using your app in addition to your SeaPass card.
Additionally, some cabins may offer cabin controls, where you can control the temperature, lighting, curtains, and TV through your app.
Virtual reality games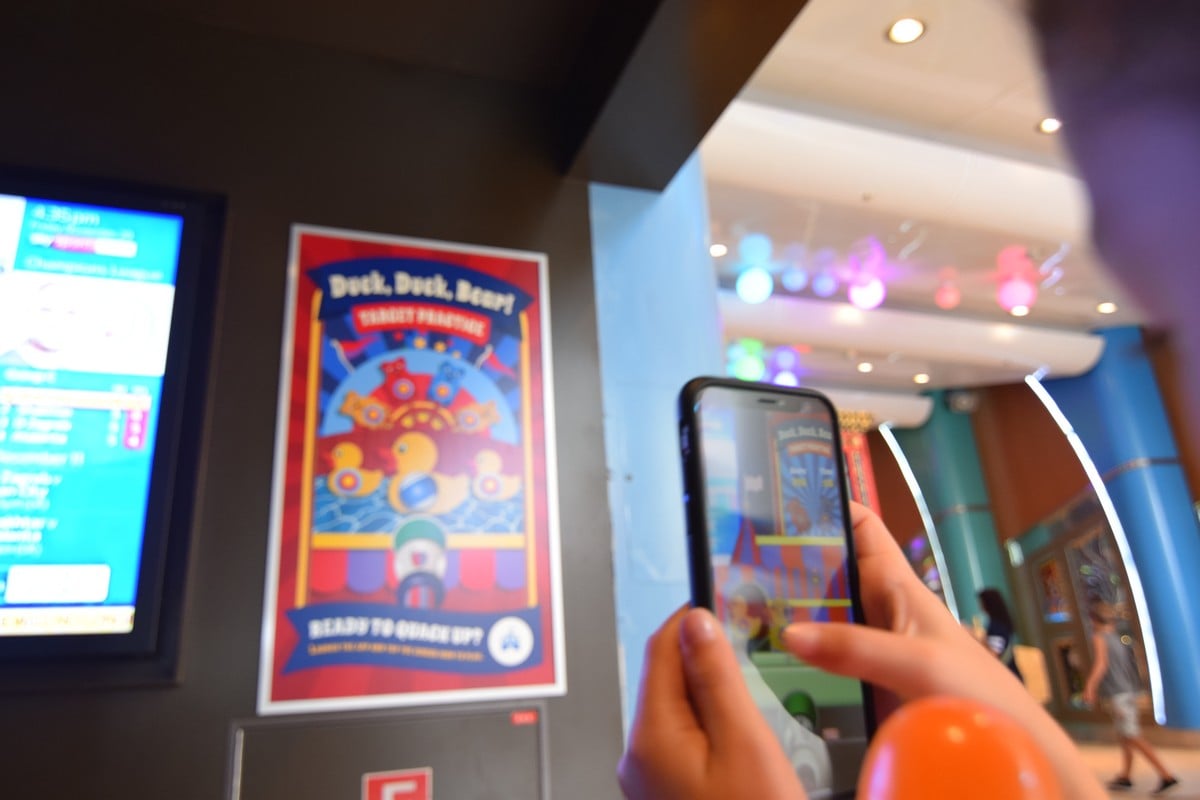 Depending on the vessel, other pages may be available in the app.
For example, on Quantum class ships, you can use the Two70 button to participate in Expedition Two70: an augmented reality feature.
On Oasis Class ships, you can click the games button, head to the Boardwalk neighborhood, and point your phone's camera at game posters near Playmakers to launch various games on the app.
Deck Cards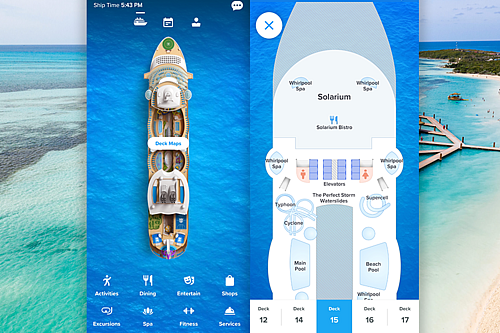 Another useful feature of the app, especially on the first day of your cruise, is the ability to view maps from the ship's deck. You can access this page by clicking on the small ship icon at the top of the screen.
The Deck Maps page offers detailed, deck-by-deck plans of your specific vessel. We recommend that you browse the deck maps before your cruise to familiarize yourself with the ship's layout and offerings. Whether you need to find yourself in a restaurant for dinner, find the escape room in time for your reservation, or just get lost, the maps on the deck can point you in the right direction.
Also on the Deck Maps page are buttons for Activities, Dining, Entertainment, Shopping, Shore Excursions, Spa, Fitness, and Services. Each of these selections will display a list of what is offered on board in each category, as well as the location on the ship of a particular location. If you click on the Windjammer, for example, you can read a description of the location and click on the "Search Deck" feature to see exactly where the Windjammer is on your ship.
Profile page
The avatar icon near the top of the screen will take you to your personalized page where you can access information about your profile, cabin, check-in, reservation, meals, internet, and recent billing activity. You can also access your SetSail Pass from this page, as well as switch between crossings on the app if you've booked multiple cruises.
Chat function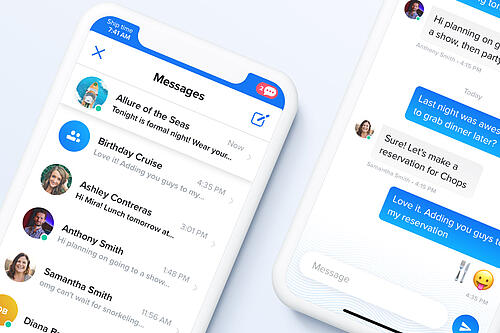 In the top right corner of the app, you will see a message icon. This is how you access the app's chat function. The chat function allows you to chat with other guests on board without having to purchase an Internet package. This can be a good option for large groups who need a way to contact each other throughout the day. However, this feature is not free and comes at an additional cost of $ 1.99 per passenger per day.
Should I use the app?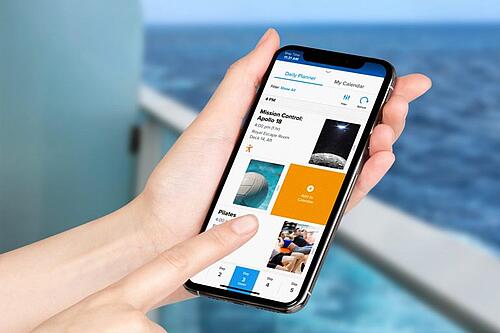 Some passengers may not own a smartphone or hope to turn off their phone for the duration of the cruise. While the app isn't required, it provides a much more convenient way to access your cruise information, download and view documents, and book activities.
If you're not using the app, you can make reservations in person, print your SetSail pass, and browse the paper Cruise Compass to see daily activities, but this will often be more complicated than using the Royal Caribbean app.
Those looking to stay disconnected on vacation may consider using the app but not purchasing an internet package. By doing this, you will not be distracted by your phone, but you will still be able to use the features of the app.